&nbsp&nbsp&nbsp::&nbspHotel
&nbsp&nbsp&nbsp
&nbsp&nbsp&nbsp
&nbsp&nbsp&nbsp
&nbsp&nbsp&nbsp
&nbsp&nbsp&nbsp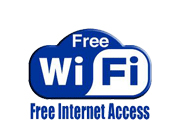 Welcome to the Hotel Cocoloco
In the hammock right next to the sea of the Costa Esmeralda near to Casitas, Veracruz, you are welcome to enjoy the peace and nature of Mexico.

The hotel Cocoloco has 8 double rooms with 2 double beds each, air conditioning and private bathrooms. On request we are pleased to offer you our luxurious bungalows (apartments) for up to 6 people,including a kitchen with dinningroom.

For a romantic stay, we also have 2 double bedrooms with king size beds.

The hotel grounds also includes a private beach with barbecue opportunity, a garden area with places in the shadow, as well as a small swimming pool and a play area for your children.

With a fair extra charge we also welcome your dog as our guest.